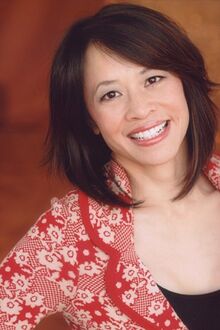 Lauren Tom (born August 4, 1961)[1] is an American stage, film, television and voice actress of Chinese descent. Her roles include Lena St. Clair in The Joy Luck Club, Julie in the NBC sitcom Friends, and the voices for both mother and daughter characters on two animated TV comedy series: on Futurama she voiced Amy Wong and her mother Inez, while on King of the Hill she voiced Minh and Connie Souphanousinphone. She also voiced Numbuh 3 in Codename Kids Next Door.
Ad blocker interference detected!
Wikia is a free-to-use site that makes money from advertising. We have a modified experience for viewers using ad blockers

Wikia is not accessible if you've made further modifications. Remove the custom ad blocker rule(s) and the page will load as expected.