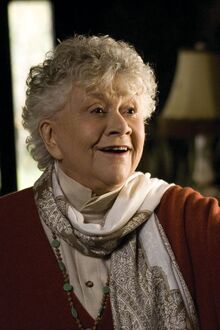 Joan Ann Plowright, Baroness Olivier of Brighton, DBE[1] (born 28 October 1929), commonly known as Dame Joan Plowright, is an English actress whose career has spanned over six decades. She has won two Golden Globe Awards and a Tony Award and has been nominated for an Academy Award, an Emmy and two BAFTA Awards. She is also one of only four actresses to have won two Golden Globes in the same year.
Ad blocker interference detected!
Wikia is a free-to-use site that makes money from advertising. We have a modified experience for viewers using ad blockers

Wikia is not accessible if you've made further modifications. Remove the custom ad blocker rule(s) and the page will load as expected.