Dr. Naja Kulinda is an native American African doctor with her gorilla assistant, Seymor who misunderstandly captures Ted (The Man in the Yellow Hat) mistakenly as an Animal Poacher after an angry Ted scolds at George before.
Her voice was portayed by Angela Bassett. She appears in
Curious George 3: Back to the Jungle
, and she and Seymor will appear in
Curious George 4: A Birthday Rescue
.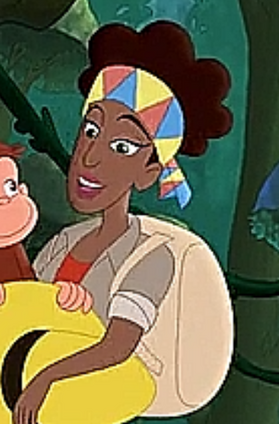 Ad blocker interference detected!
Wikia is a free-to-use site that makes money from advertising. We have a modified experience for viewers using ad blockers

Wikia is not accessible if you've made further modifications. Remove the custom ad blocker rule(s) and the page will load as expected.