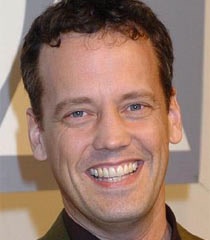 Baker was born in Bloomington, Indiana, and grew up in Greeley, Colorado.[5] He started performing at age nine and steadily worked in musicals, operas, plays, and stand-up. Regarding his early life, Baker said in an interview with VO Studio that he was a fan of Star Trek, Star Wars, Frank Zappa, the Planet of the Apes, and also liked insects, arthropods, and dinosaurs.[6] He graduated from University High School, and received a Boettcher Scholarship.[7] He attended Colorado College in Colorado Springs, Colorado, where he studied philosophy, biology, fine arts, and German, the last of which he studied overseas for a year at the University of Goettingen.[8] He was involved in local theater productions and singing groups. After graduating with a BA in philosophy, he was involved in many community theatre projects, including a sketch movie that aired on local public television
Ad blocker interference detected!
Wikia is a free-to-use site that makes money from advertising. We have a modified experience for viewers using ad blockers

Wikia is not accessible if you've made further modifications. Remove the custom ad blocker rule(s) and the page will load as expected.