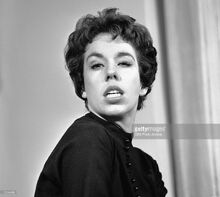 Carol Creighton Burnett (born April 26, 1933) is an American actress, comedian, singer, and writer. She is best known for her long-running TV variety show, The Carol Burnett Show, for CBS. She has achieved success on stage, television, and film in varying genres including dramatic and comedy roles.
Carol Burnett is the voice actress of Great Aunt Sylvia.
Ad blocker interference detected!
Wikia is a free-to-use site that makes money from advertising. We have a modified experience for viewers using ad blockers

Wikia is not accessible if you've made further modifications. Remove the custom ad blocker rule(s) and the page will load as expected.