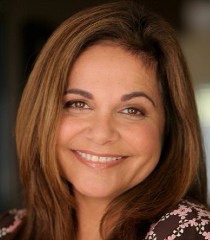 Candyce Anne Rose Milo was born in Palm Springs, California,[1] however shortly after her family moved to San Jose, where she attended the all-girls Presentation High School. Her father, Tony Migliaccio was a child actor who changed his name to Milo when he started playing adult roles. Her first appearance on stage was with her father at Turk Murphy's in 1964, where they sang Me and My Shadow together. By the time Milo was eleven, she was participating in a children's musical theater.
In 1977, she began singing in theme park attractions, most notably at Disneyland in Anaheim and afterwards started appearing in roles in movies and television series such as Gimme a Break!, Knots Landing, and Perfect Strangers. Milo was also a member of "The Mighty Carson Art Players"" on The Tonight Show with Johnny Carson. She accidentally got into voice over after singing on stage. She was signed by The William Morris Agency for voice acting, which was initially disappointing to her because Milo originally wanted a singing career but settled with a voice over career.[2]
Ad blocker interference detected!
Wikia is a free-to-use site that makes money from advertising. We have a modified experience for viewers using ad blockers

Wikia is not accessible if you've made further modifications. Remove the custom ad blocker rule(s) and the page will load as expected.